Affiliate Programs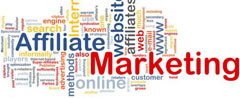 An affiliate program can be a valuable source of revenue for your business. It has been shown that affiliates can contribute upwards of 20% of a site's total gross income, making it an important aspect of an online company's strategy. These kinds of programs can be a win-win for both publishers and businesses, as every time one of them succeeds, the other one gains business as well.
What is an Affiliate Program?
These programs are business partnerships between different websites in which one will promote the products of another in exchange for a percentage of the sale made. While not only beneficial to the affiliate who refers the customer, these programs can be valuable sources of advertising. These programs take the form of coupons, pay-per-click advertising, or search engine optimization.
Affiliate programs take a great deal of time and effort to maintain proper communication and support between you and your affiliates. Outsourcing your affiliate management to Ralecon is a way in which any business can reap the benefits of an affiliate program at a minimum of cost and effort.
At Ralecon, we have access and experience with some of the largest affiliate programs, including the commission junction (CJ), Google Affiliate Network andShare A Sale (SAS),and we are able to design and implement a process that is suited to your exact needs. We work to identify and recruit affiliates, as well as give them the creative and technical support they need to be successful, which will in turn make your business succeed. We aim to provide the extremely high level of results that a prosperous affiliate program can bring you, at a reasonable cost that will provide a high return on your investment.