Web Application Development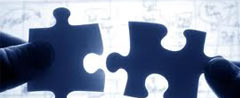 In order to improve efficiency and stay competitive in today's dynamic market, it is imperative to have web applications that are easy to use, and personally tailored to each business's needs. Ralecon's high-quality web application development team has the knowledge and skills that can create anything from the simplest web application to a complex web system with carried and dynamic components.
We offer a range of web application solutions including ERP Applications, data management applications, and personalized ecommerce applications. Using PHP or Java, our programmers are able to create custom applications that are intuitive, smart, and easily adapted to any situation your business may face. Content can be easily managed and distributed in order to properly promote your business or service to the entire internet
Advantages of Web Application Development with Ralecon
There are many advantages to outsourcing your web application development to Ralecon. One of these is that we are one of the most cost-effective solutions in the entire industry, far more inexpensive than hiring in-house programmers or independent freelancers. Additionally, we communicate closely with our clients in order to meet your exact requirements and specifications; we don't use a template, all of our applications are built from the ground up. Your applications will not only be perfect for you, but also properly synced with the needs of the people who will use them.
Our talented team of programmers and engineers are trained and certified in web application design, ensuring that the quality of our work is unsurpassed. Our superior customer service means that the entire process will be pleasant and perfect for your business. And our continued dedication to using the latest technology and techniques available means that your web applications will always run at peak performance, and never fall out of date.